Five Books That Inspired Three-Fifths
Posted 20th May 2021 by John Vercher
Crime drama. Thriller. Even mystery. Each one of these classifications were applied to my debut novel at one time or another before and after publication. While these labels apply to Three-Fifths to varying extents, I never set out with the intention of writing a book that fit any particular genre. Instead, I wrote the kind of book I enjoy reading—one where characters are placed in difficult situations, and the truth of their character is revealed by the way they navigate their circumstances and move the story forward.
To that end, here are just five of many books that influenced my writing, characterization, and story development in Three-Fifths in a number of different ways.
---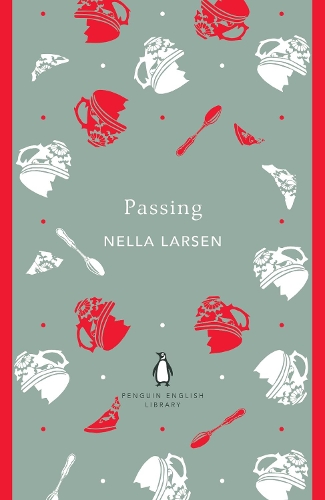 Passing, by Nella Larsen
Originally published in 1929, Larsen's short but brilliant novel was one of my first introductions to the "tragic mulatto" and the "passing" narrative. In Passing, Larsen (also a Black mixed-race author) tells the story of two childhood friends, Clare and Irene. Clare is biracial and passing for white to maintain her marriage to a well-to-do white man. Her subterfuge eventually unravels, and tragedy ensues. Passing is a remarkable examination of race relations of the time period and holds a mirror to much of what we experience today.
---
Loving Day, by Mat Johnson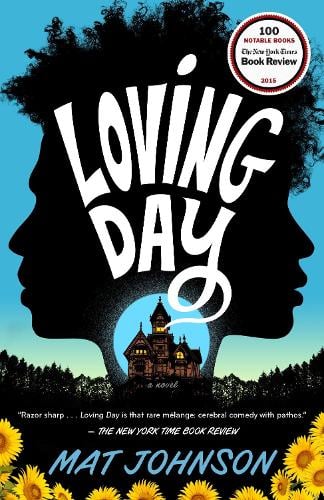 Perhaps my favorite book ever by my favorite living writer, Loving Day is a satirical yet heartfelt account of what it means to be biracial Black person in America. Whereas Clare in Passing takes advantage of her ability to pass for white, Loving Day's mixed-race protagonist Warren laments his white appearance and the identity struggles that accompany it. Matters become hilariously (and poignantly) complicated when the daughter he didn't know becomes a part of his life and forces him to reconcile his concepts of race and individuality. Loving Day is the rare book that elicits tears both from laughter and heartache.
---
Sent for You Yesterday, by John Edgar Wideman
The third in what has been referred to as "The Homewood Trilogy" (though Wideman states he did not compose the books to be connected in that way), Sent for You Yesterday is the story of Albert "Doot" Wilkes. Doot returns to his hometown of Homewood in Pittsburgh, Pennsylvania seven years after killing a white police officer. Wideman uses alternating points of view to tell the story of the culturally rich neighborhood filled with memorable characters confronting and challenging racism in their own unique and yet similar ways. Wideman is a master storyteller who imbues his sentences with an unmatched lyricism.
---
A Gathering of Old Men, by Ernest J. Gaines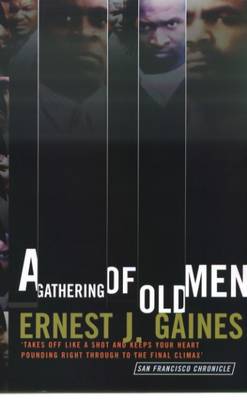 A masterclass on the use of an inciting event to uncover characterization, Gaines's A Gathering of Old Men is a character-driven novel with tension from start to finish. Set in Louisiana in the 1970's, a white farmer is found shot in the back yard of a Black man named Mathu. When the discover is made by Candy, a white plantation owner, she and seventeen other Black men arrive at Mathu's home with shotguns and one spent shell. What follows is a profound examination of race relations, loyalty, and local politics that serve as a microcosm for the country's violent and shameful history with race, as much for the time in which it was written as for today.
---
Salvage the Bones, by Jesmyn Ward
Jesmyn Ward ranks with Mat Johnson as an artist whose works inspire me to be a better writer. Salvage the Bones is one of the most beautifully written novels I've ever read. The book is set in the fictional town of Bois Sauvage as a working-class Black family prepares for Hurricane Katrina to make landfall. The impending storm and small town are characters as much as the fully developed, realistic, and heart wrenching Esch, the moving protagonist of the story. The slow-burn build to the novel's heart pounding climax is both quiet and intense. Ward writes novel-length poems, with sentences that demand re-reading for their elegance.
---
Three-Fifths by John Vercher is out now in paperback with Pushkin Vertigo, and has been shortlisted for the CWA John Creasy (New Blood) Dagger.